New Domain Names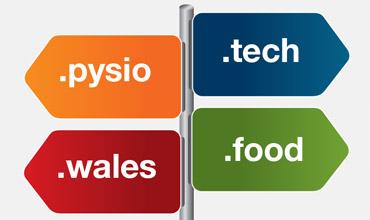 Examples of new Domain Names comming soon
.democrat
.rocks
.top
.reviews
.new
.kitchen
.ecom
.london
.codes
.physio
.dance
.property
.case
.estate
.page
.autos
.tools
.page
.degree
.vision
.menu
.vet
.tattoo.
.giving
.wiki
.business
.voting
.shoes
.wales
What are all these new domain names?
New Global Top Level Domains (gTLDs) are domain name extensions (alternatives to.com and.co.uk) that will be launching soon. Businesses have applied to ICANN (the organisation which oversees domain names) to operate these gTLDs, many of which will be available for you to purchase.
Will you be gauranteed to get the domain name I register an interest in?
There are no guarantees, but when it comes to registering newly launched domain names but by registering your interest you stand the best chance of securing your domain name.
Why pre-order a new generic top level domain?
The internet is changing, opening up new opportunities. A generic top level domain is an excellent way to set you apart on the Internet, build customer trust and increase revenue. With large volumes of existing top level domain names already registered this opens up a good opportunity to finding a suitable domain name for your business or organisation that is easy to remember and specific to your industry.
Where to register your domain name
You can register a new domain name through the following Company