Setting up Microsoft Outlook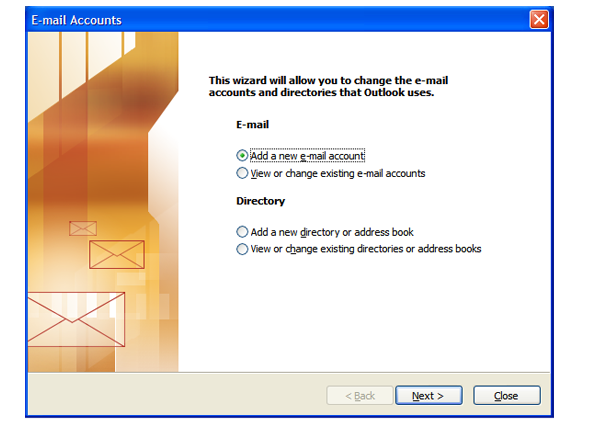 For the purposes of this article we will be setting up the account using the following details:
Please remember to substitute these details with your own credentials
Step 1
Open Outlook 2003
Step 2
On the Tools menu, click E-mail Accounts.
Step 3
Select Add a new e-mail account, and then click Next.
Step 4
Select the e-mail server used for your account POP3 or IMAP, and then click Next.
Step 5
Do not select the Log on using Secure Password Authentication (SPA) check box.
User Information
Account Name: Your Business or your Own Name
Email address: [email protected]
Logon Information
Username: [email protected]
Password: 1234567890
Remember Password: Yes/Tick
Server Information
Incoming mail server (POP3): mail.yourdomain.com
Outgoing mail sever (SMTP): mail.yourdomain.com
Step 6
More Settings
Outgoing mail requires authentication: Use incoming settings/Tick
Click Test Account Settings to verify that your account is working. If there is missing or incorrect information, such as your password, you will be prompted to supply or correct it. Be sure your computer is connected to the Internet.
Click Finish